The 2nd annual Bergen County Fair and Fall Harvest Festival is this weekend at Overpeck County Park.
September 27 – 29
Friday: 5 to 10PM
Saturday: 10AM to 10PM
Sunday: 10AM to 6PM
There will be lots of family fun, 4-H & Master Gardener Fair, carnival rides & games, Bergen-fresh produce, local musical talent, a big-time rivalry high school football game between St. Joe's & Bergen Catholic, lots of great food… and everything great about Fall & Bergen County!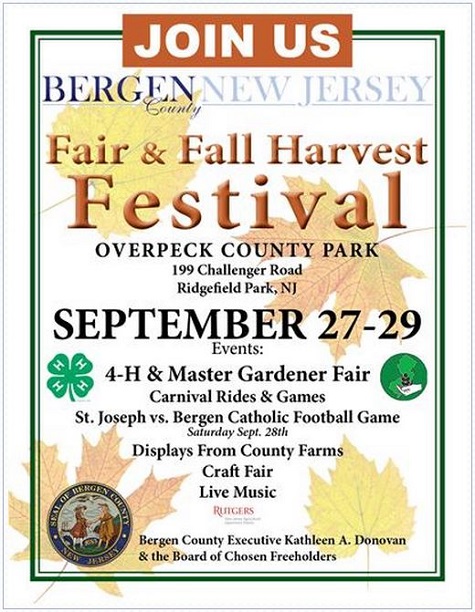 The Bergen County Fair and Fall Festival will be held in the Challenger Road, Ridgefield Park area of Overpeck County Park,
The St. Joe's vs Bergen Catholic football game (kick-off at 7PM on Saturday) will be played at the Pailsades Park Regional Sportsplex (Roosevelt & Grand Aves)
What a great way to celebrate the arrival of the Fall season in Bergen County!
If you love Bergen County as much as we do, use the search tools to find your Bergen County dream home!
or call Brian Morgenweck today (201) 489-3020