Explore Montvale Dream Homes and let's get to work finding the one just right for you! We're experiencing a pretty robust market in Bergen County (in most market segments) with a limited inventory of homes for sale. Buyers typically poke around the internet for a while before reaching out for help. I understand.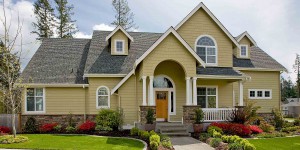 Here's the thing… With a limited amount of Montvale homes for sale and an even shorter list that may fit your wish list, the smart money, so-to-speak, gets the best help available, right from the start.
You'll most likely end up working with an agent at some point in your process, either the seller's agent or your own.
Have an experienced professional get to work for you sooner rather than later. This way, you'll minimize the risk of missing your perfect home because someone else got to it, first. A sharp agent has access to Montvale dream homes for sale as soon as (or before) they're listed and knows how to navigate the market and the entire transaction process. They'll keep you out of harm's way and make sure your goals are met or exceeded.
I'm Brian Morgenweck, REALTOR® and Broker/Owner of Power Realty Group in Bergen County and I'm here to help. I invite you to commit to joining me in securing your Bergen County dream home. I promise you the rewards you will reap for yourself and your family will last a lifetime.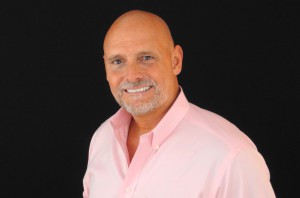 I'm committed to helping wherever I can. When your transaction closes, I'll donate 10% of my commission to the local charity of your choice. Click to see how we can move the world.
If your dream home is in Bergen County, NJ, I believe you should be living in it.

Call me directly (201)546-0040 or send an email to BMorgenweck@gmail.com

If you're considering selling and moving on to your next home, watch my 2-minute video:

How to Sell Your House Fast for Top Dollar

Do you know someone who would benefit from my many years of experience? If so, please share this with them.

Thank you!

Average Home Prices In Bergen County – Important for Buyers and Sellers (w/links to towns and current homes for sale)

%%ds_Results|{"SearchSetupID":"189","directive.ResultsPerPage":"50","directive.SortOrders[0].Column":"Price","directive.SortOrders[0].Direction":"DESC","query.BathsMax":"","query.BathsMin":"","query.BedsMax":"","query.BedsMin":"","query.Cities":"Montvale","query.Communities":"","query.Counties":"","query.DaysOnMarketMax":"","query.DaysOnMarketMin":"","query.ImprovedSqFtMax":"","query.ImprovedSqFtMin":"","query.ListingStatuses":"Active","query.LotSqFtMax":"","query.LotSqFtMin":"","query.PriceMax":"20000000","query.PriceMin":"450000","query.PropertyTypes[0]":"1578","query.SearchSetupID":"189","query.TractIdentifiers":"","query.YearBuiltMax":"","query.YearBuiltMin":"","query.ZipCodes":"","requester.AccountID":"11182","requester.ApplicationProfile":"WordPressIdxModule","requester.ApplicationVersion":"5.4.1","requester.ClientIpAddress":"199.16.157.182","requester.ClientUserAgent":"Twitterbot\/1.0","requester.PaginationUseActivationPath":"true","requester.PluginVersion":"3.9.0","requester.RequesterUri":"http:\/\/prgpowerrealtygroup.com","requester.SearchSetupID":"189","requester.UtcRequestDate":"2020-06-03T21:34:10+00:00","responseDirective.IncludeLinkMetadata":"true","responseDirective.IncludeMetadata":"true","responseDirective.ListTabAlignment":"Left","responseDirective.ShortcodeResultsView":"","responseDirective.ShowLargerPhotos":"true","responseDirective.ViewNameSuffix":"shortcode","requester.Signature":"31826f5b430023e019f05a84bc81cb9b7d6b01e4"}|ds_end%%