Property Renaissance Group LLC – Flipping New Jersey
Welcome to Property Renaissance Group LLC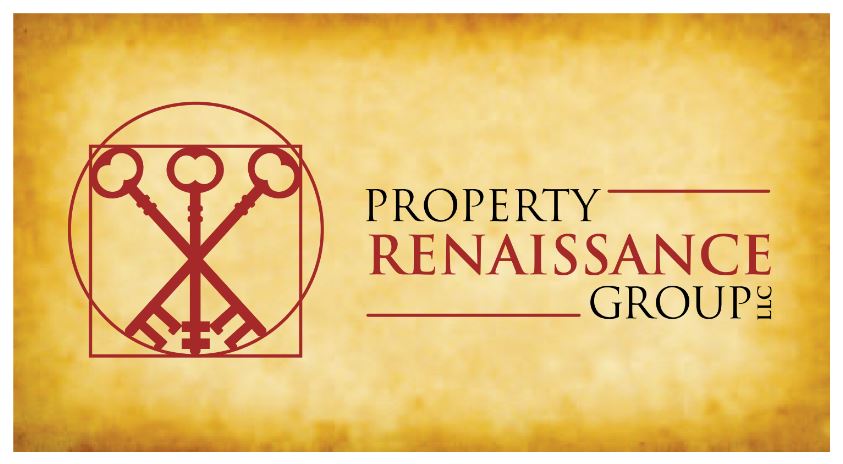 Property Renaissance Group LLC is a real estate company centrally located in Bergen County's seat at 68 Summit Avenue in Hackensack. Our focus is on rehabbing single and multi-family residential, condos, town-homes, and some commercial properties. Some refer to our business as "Flipping", although we're also interested in buy-and-hold opportunities in some instances
We've combined the best of both worlds for this venture, that of cutting-edge real estate brokerage and construction management. All too often, companies in this space fail. This is mainly due to an imbalance in focus and a short-fall in talents and "mathematical" abilities, leading to imbalanced property investments that miss the mark on several fronts. Many companies which fancy themselves a "sure thing" in this business I can only liken to the multitude of folks who open restaurants because they think they know the business and "always thought it would be great to own a restaurant". They suffer huge losses and a summary demise as a result of faulty planning and inexperience.
Property Renaissance Group's managing partners have the abundance of knowledge, experience, attention-to-every-detail mentality and discipline necessary for success. We have all the bases covered, so to speak. Of course, we have a multitude of past clients to whom we'd be happy to direct anyone interested in either joining us in a lender capacity or those having properties they'd like to sell. We acquire our project properties with attractive terms such as all-cash purchases with no mortgage or inspection contingencies and quick closings. If you want a quick sale at a fair price and walk away hassle-free, call us. 
The Property Renaissance Group Team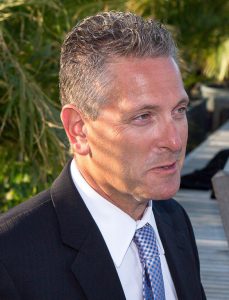 Emmett A. McDowell serves as Managing Partner. In the past, he's served as President and CEO of DA Builder Services, a construction management company. Emmett was also the Construction Project Manager for Park Hill Development, a custom, new home builder in Bergen County.
Emmett spent 25 years working for the Borough of Upper Saddle River Police Department, retiring at the rank of Sergeant. For the last 33 years, Emmett has also served in the United States Air Force, where he's been an Aircraft Maintainer, Aviation Quality Assurance Inspector and currently, a Maintenance Superintendent holding the rank of Senior Master Sergeant.
Additionally, he is a NJ State Certified Emergency Medical Technician and an American Heart Association Certified CPR Instructor. He volunteers spare time training local ambulance corps members.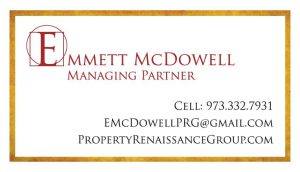 Brian Morgenweck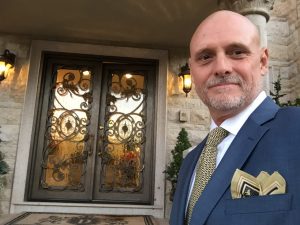 also serves as Managing Partner. Brian's focus is on project property acquisition and finished product marketing and sales with input on design and finishes.
Emmett and Brian share a very detail-oriented and disciplined mindset in their respective focuses.
Brian is the Broker & Owner of Power Realty Group LLC. He owns and curates Bergen County's ultimate real estate home search and brokerage information website, BergenCountyDreamHomes.com.
For a wealth of information about Brian, start here with a short video.
Read past clients' 5-star reviews.
See how Brian gives back and supports local charities by donating 10% of his commissions to his clients' favorite causes. As Brian says,
"Together, we can move the world".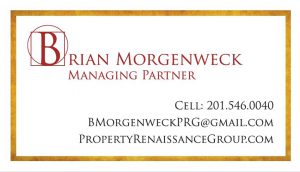 We look forward to speaking with property owners who just want out without lifting a finger or spending a dime (distressed or not), executors of estates, attorneys, or real estate agents looking for the best results and a quick, seamless, stress-free sale of their property or listings. No matter the condition, if it fits our parameters, we're interested.
Call Brian Morgenweck at Property Renaissance Group today! (201) 546-0040