How to Sell Your House Fast for Top Dollar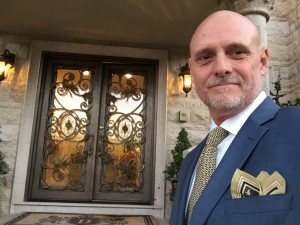 I'm Brian Morgenweck and I'm here to tell you how to sell YOUR house fast for top dollar! I'm a REALTOR®, the broker/owner of Power Realty Group and curator of BergenCountyDreamHomes.com.
If you're interested in how to sell your house fast for top dollar and have an easy-out guarantee so you never feel trapped in a listing contract… Stick with me for a few seconds.
Are you thinking about selling your home or have you recently had it listed and it didn't sell? Truth is, there are many potential reasons why a home doesn't sell or bring the most money it could at closing. And, just like in any profession, real estate agents aren't all equal, either.
The key is doing your homework and hiring the most competent professional who's familiar with all the possible land mines and speed bumps, a pro who'll guide you through every step of the transaction and get you the most money with the best terms in the shortest time with little or no hassle along the way. That talent comes with experience.
As for me: I'm an old-school values guy with new-world, cutting edge marketing strategies that get my clients better results. To put it simply, and it's far from simple, effective real estate brokerage today is 90+ percent marketing and the product is your home.
I market my listings extensively. (I don't just upload some basic data to an MLS system, cross my fingers and hope for the best. That's NOT how to sell your house fast for top dollar!) I'm old-school but new tech with almost 20 years in real estate brokerage and a lifetime in marketing.  My attitude's a blend of whatever-it-takes and never-say-die. I've got the expertise to foresee possible problems to keep them from occurring and the savvy know-how to solve them quickly just in case they do to keep things moving and on track for the closing table.
Invite me in and in just 15 minutes or so, I'm sure you'll see the difference hiring me will make, not only in getting your home sold, but in your bottom line. I want your business, so I'll deliver more value than anyone else to get it…and keep it.
I'm committed to helping wherever I can. When your transaction closes, I'll make a healthy donation to the charity of your choosing. Click to see how we can move the world.
I'm Brian Morgenweck. Call me at (201) 489-3020 and let's talk about how to sell YOUR house fast for top dollar.
Thanks for stopping by!