Tavern 61, Hackensack's newest hot spot, had their grand opening ribbon cutting last week!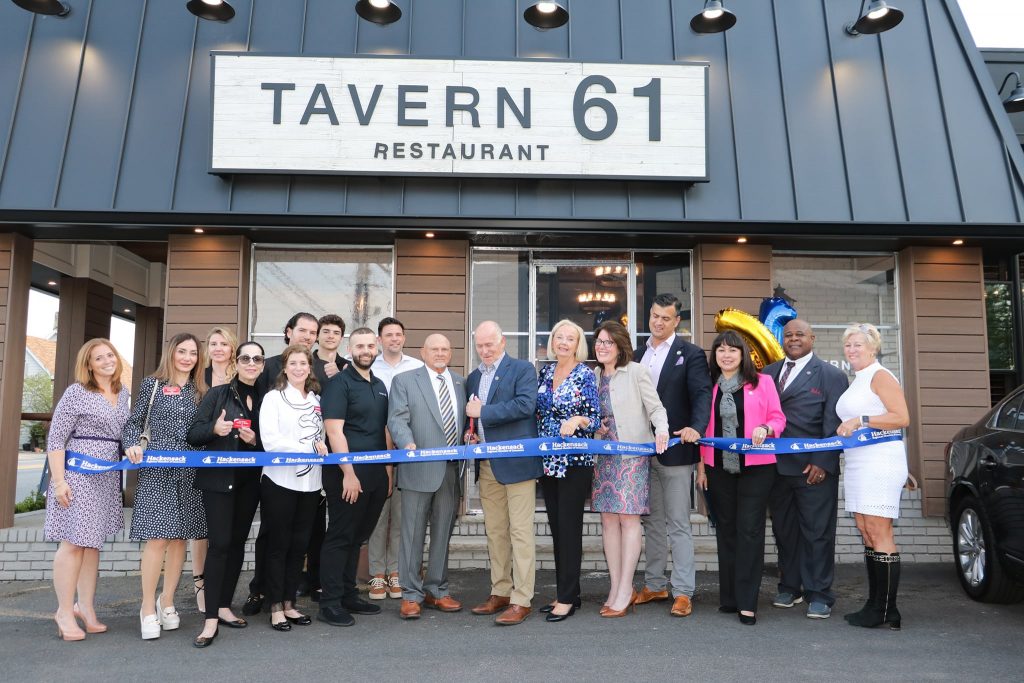 This was one of my favorite deals I've brokered over my 25 years in real estate (Solari's Restaurant, liquor license and the office building at 60 Court St). So many of us have very many fond memories of Solari's Restaurant in the building that is now Tavern 61, for sure! (conveniently located at 61 River St, just north of the Bergen County Court complex). I listed and sold this package real estate deal in late 2019 and from one good friend to another. I wish Dom DeCarlo and the crew at the newly renovated space all the very best to carry on the wonderful tradition the Solari family created and maintained for 3 generations. Show them some love! Like & follow the Tavern 61 Facebook page and, more importantly, go to Tavern 61 and enjoy the beautiful new space, great service, delicious cocktails and sumptuous fare! Cheers to Hackensack's new destination hot spot!
If you're interested in selling or buying Hackensack real estate (residential or commercial), give me a shout and check out my reviews. I'm here to help and my reputation speaks for itself.
Brian Morgenweck (201)546-0040 or BMorgenweck@gmail.com
See you at Tavern 61! Cheers!