Why Refer Your Friends, Family and Clients to Power Realty Group?
That's simple. We consistently get the best results and successes for our seller and buyer clients!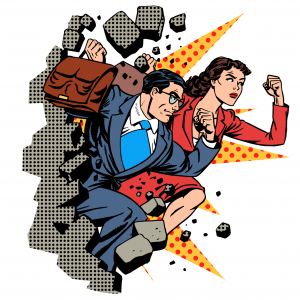 Read our reviews or speak with folks we've worked with and helped in the past, if you're not already one of our cherished clients.
When you think "real estate", we want you to think of Power Realty Group and be delighted that you're doing something very special for your friends, family and clients by referring them to us and placing them in our care. You'll be glad you did and we'll make sure of it.
The folks you care about are important to us and we know that who you refer them to is a reflection on you. Rest assured, we'll protect your reputation as our own.
Power Realty Group is here to help in any way we can. We also care about the communities throughout New Jersey and New York in which we work. So, the team at Power Realty Group donates 10% of our commissions to the local charities of our clients' choice. Life is a circle of giving. We strongly believe that and consistently go the extra mile.
Our team at Power Realty Group is licensed in New Jersey and New York to serve clients selling or buying real estate. And, if you're leaving and moving to another area of the country, we'd be happy to market your home here and connect you with the agent and brokerage that'll do the best job for you, wherever your new home may be throughout the USA.
Thank you in advance for your referrals.