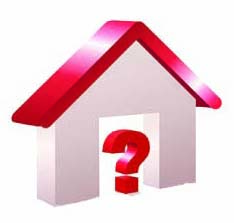 In your search for the right home, you will likely be doing a lot of footwork and analysis leading up to your decision of buying a house or condo. Before you begin looking at actual homes, it is wise to determine how much home you can afford and the level of maintenance you desire. In doing so, you may find that the new home that best fits you is not a traditional single family house, but instead a home in a planned community or a condominium.
Your location, whether closer to Manhattan or a an area of Bergen County with a more suburban feel, is largely determined by your lifestyle and occupational needs. Cost is always a factor, as well, since living closer to the city often means less space for the same amount of money when buying a house. Less space may lead to you exploring the condo markets and the benefits and challenges that condo life introduces to home ownership.
When buying a condo, you often need to consider monthly maintenance fees as you will be sharing the costs of overall property maintenance, along with the decision making power to make any changes on the property. For this reason, it is important that you review all respective condo association bylaws before finalizing a condo purchase.
Ask yourself these questions to help decide if buying a house or condo is right for you...
Proximity – Where do spend your time? Where do you want to live? What type of housing is available in that location in your price range?
Neighbors – Would you prefer them to share your walls or do you need more separation? Would you prefer more privacy than condo life can offer?
Control – Do you like to share control over home matters or be the final authority?
Upkeep – Do you like the idea of a garden or would you rather never weed again? Yard maintenance handled by an association is a prime benefit for many condo owners who'd rather leave all the work for someone else.
Price – Can you afford the home? If there are association fees, are they reasonable? (Here's a caveat: Don't always be impressed by very low monthly maintenance fees as they could be a sign of a future problem if a management company doesn't put aside enough money in a reserve fund to cover any scheduled or unforeseen future work to the building or community. In a situation like this, a condo owner could face a possible future assessment...so look into the management company as well.)
Whichever type of home you decide to pursue, whether buying a house or condo, asking these questions will help you feel secure in the knowledge that your new home is suited to you and your specific needs.
I'm Brian Morgenweck, Broker/Owner of Power Realty Group. I'd be happy to answer any questions you may have & help you reach your goal of buying a house or condo in Bergen County, NJ that would be best for you. Call me anytime at (201)489-3020 or email me. By all means, use the home search tools on the site. The information is updated daily!
Happy house (or condo) hunting!